I am attempting to fit a typical Scattering Law

Essentially it is a dirac delta function added to a Lorentzian convoluted with a resolution, plus linear background.
I would assume the function is structured as follows in the Fit Function panel: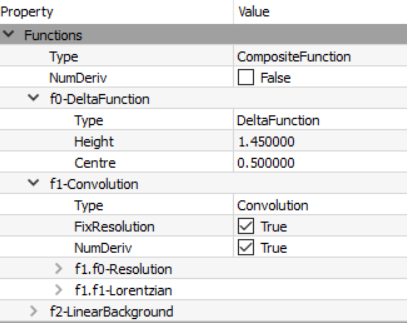 Using Levenberg-Marquadt as a minimizer, I do not seem to run into any errors. But when I attempt to use FABADA, typically I get the following error:
Error in execution of algorithm Fit:
Parameter value is NaN.

I have two questions, is my fit function properly formatted in Mantid and secondly, is there a way to troubleshoot for the Python error message above?
Thank you very much.
---