Hello,
I need to perform Crystal Field analysis on some powdered neutron data.
My first attempt was to directly use the .nxspe data, however a few errors arise:
The elastic line is significantly more intense than the magnetic modes. The fit attempts to only capture the elastic line and we can only see other signals in the difference.
My second attempt as recommended by a colleague is to create pure gaussians of ONLY the magnetic modes. (I fitted the relevant magnetic modes from I(E) data using LMFIT). I used the fitted parameters (amplitude, width, height) to create the gaussians for the 3 magnetic modes.
However CrystalFieldFit no longer produces any sort of line shape.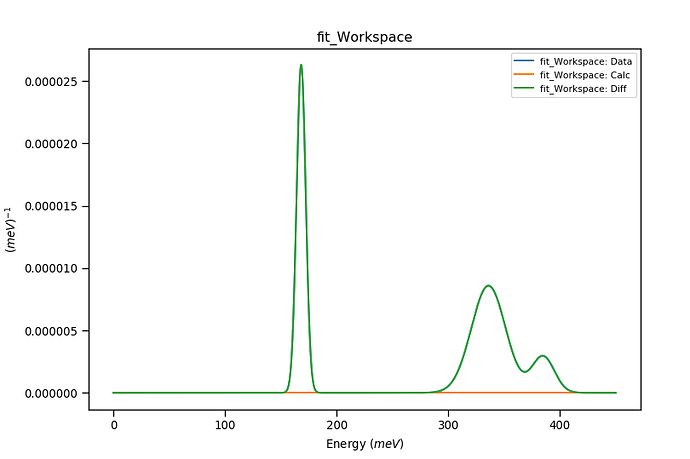 Any guidance would be appreciated as to whether I should use my simulated gaussians or if there's a better way for me to use CrystalField with the raw data set.
Thank you,
Jensen